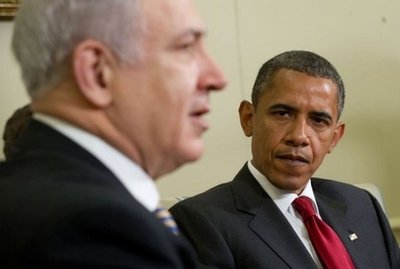 Did Obama say "F**K Israel?"
Insider — Now you need to understand here…the situation in the Middle East is very volatile at this point. Gettin' worse every damn day. Horrible over there. State knows it. NSA – CIA – Pentagon…they are all on edge with this thing. But not so much the president. His focus is on November, 2012. It's on the applause of the crowds. It's on looking cool again, right? What I told you before about that – looking cool?
So the Saudi info is put out there – tied in with the Middle East thing – the Israeli situation.
Now here's the president's reaction. Here's what he says – verbatim.
"F–ing Israel. I don't care anymore. They won't listen – so f-ck them."
UM: Those are his exact words?
Insider: Yes – exact words.
UM: F-ck Israel?
Insider: F-ck Israel.
UM: How do you know that? What he said – those words?
Insider: It got back to…it made its way back to the source.
UM: -Name Deleted-?
Insider: The source. Let's just call it that.
UM: And then to you?'
Insider: No…it got back to the source…then made its way to State. Then it made its way back to me. If they say that is what was said – that is what was said.
Look…this president's hostility toward Israel is pretty well documented by now. How he treated the Prime Minister. Don't forget – he sat in a church for 20 years that was openly hostile to Jews. The dots all connect on that stuff – and pretty damn easily too.
But where the real danger – the real hostility against Israel is coming from…that's Jarrett. And I don't know what her endgame is there – but if I were Israel…they gotta be very nervous. There ain't ever been an administration like this one so hostile to the Jewish state. Never.