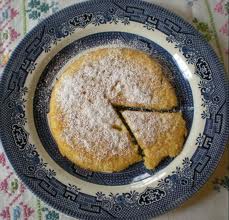 Treat Yourself to a Bubbeleh!
Unknown, this Jewish version of a pancake is a delicious treat that serves to be better known!
Bubbaleh/Bubbeleh

Serves: 4
3 eggs, separated
1/2 cup water
1/2 tsp. salt
1/2 cup matzo meal
Beat whites until stiff.
Beat egg yolks with water, salt, and matzo meal. Fold in beaten whites.
Drop onto greased pan. When bottom is brown, flip over to brown on the second side.
Serve with cinnamon sugar or jam.